WINCHES FOR MOBILE APPLICATION
For the mobile sector, Dal Pozzo and TMA supply recovery winches for several functions, often on road assistance trucks and semi-trailers, offering a simple and reliable product, compact dimensions, easy-installation on various kinds of vehicles.
HIGH PERFORMANCES IN CONFINED SPACES
Dal Pozzo count on a long hystory in this field, especially on recovery trucks, ehqavy equipment transport, often supporting the workshops and end users in all aspects, also for built-in muonting.
Under the performance point of view, the solution with worm drive uses the input power so as to favor the line pull than the speed, (difference with planetary gear). From this feature derives the good tendency to carry out accurate and gradual loading and handling of important loads.
IDEALI PER IL SOCCORSO STRADALE
This is one of the most common use for which many manufacturers choose our winches: pulling force vs. speed values ratio ensures smooth and accurate movements for important loads whilst the automatic braking action is provided by warm drive.
The choice is made beteen the light range of the DPH (DPH1500, DPH2000, DPH 2500, DPH3000 as advice) and the 12/24V DPE series.
The hydraulic winches of our DPH product range allows to offer two different approaches to the structure, in accordance to the customer's needs.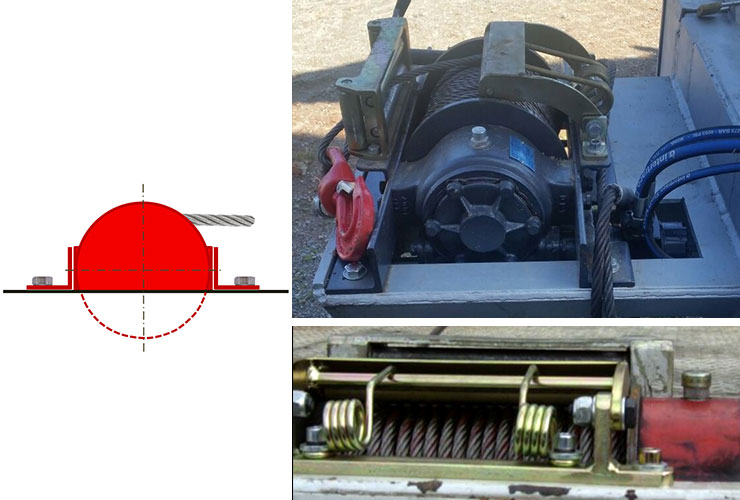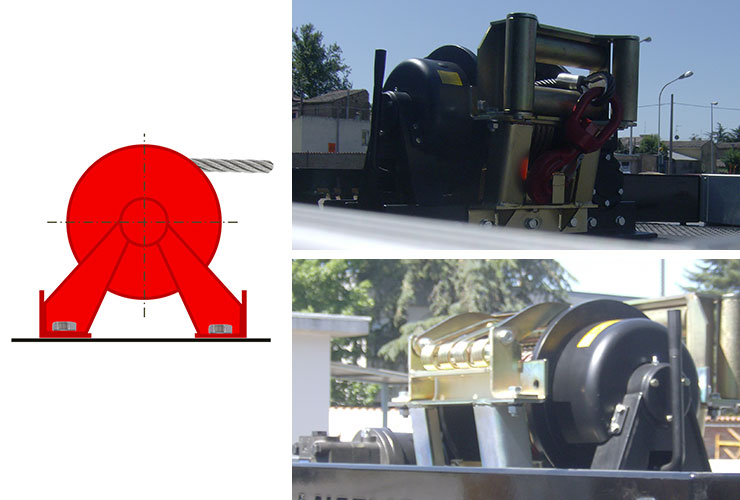 ACCESSORIES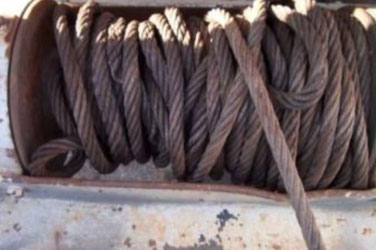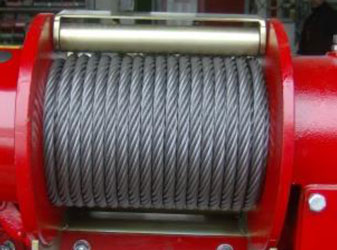 In pulling aplication, being the rope axis quite horizontal, it's not always possible to get a satisfactory tensive pre-load of the rope is unloaded.
The ressure roller(A) reduces the effects of the poor tensive pre-load that could also bring on the mess coiling seen on the second picture.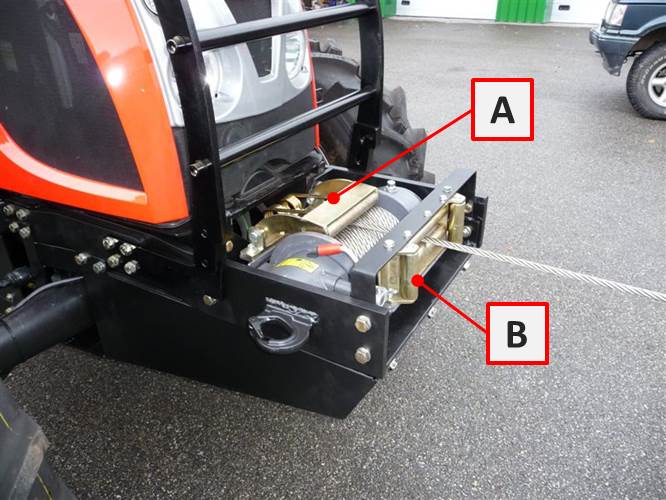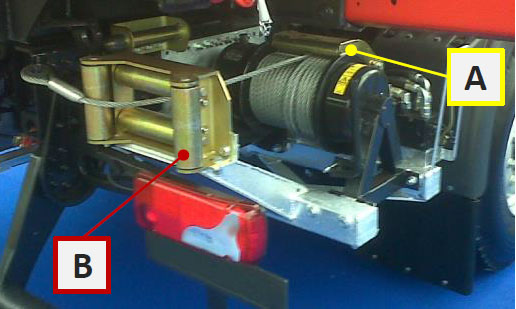 Il fairlead rollers(B) it helps to preserve the rope from friction against othe rsurfaces and edges in case of deflexion (fleet angle up to 15°) that may damage the rope in case it happens.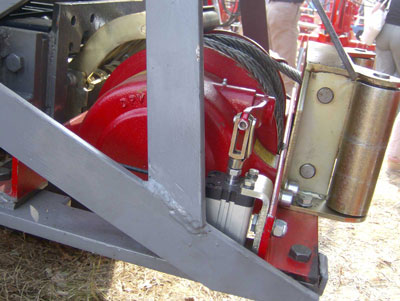 Il disinnestomeccanico può essere attuato anche tramite l'impianto pneumaticodel mezzo in modo da permetterne l'attivazione anche senza essere in prossimità del verricello.
We also offer remote control systems with harness or wireless
RANGES
La Dal Pozzo Verricelli proposes two product ranges that cover most of the enquiries for the mobile sector and they're divided in electric and hydraulic.
Identification of the winch
The series and models allow the quick identification of the winch. For instance, "Series 8500 mod. DPH" --> DPH8500 tell us the two main features of the product:
Series 8500 = Direct line pull of kg 8500 , gauged by dynamometer*
Mod. DPH = worm drive hydraulic winch
* = the pulling capacity on plane ground (indicative mass of the vechicle to be recovered) corresponds to about three times the direct line pull (direct line pull : pulling capacity = 1 : 3)
For TMT and RA, the description uses to provide the direct pull force in matric quintals (100Kg) @ 1st layer. In othere cases /like TMT-2, it indicates the size of the drum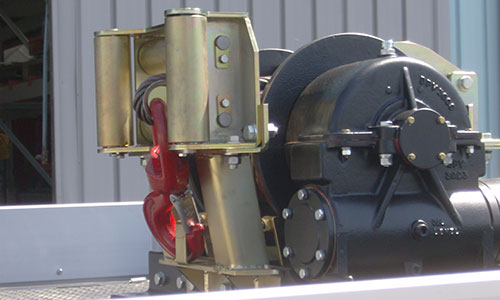 Worm drive hydraulic winches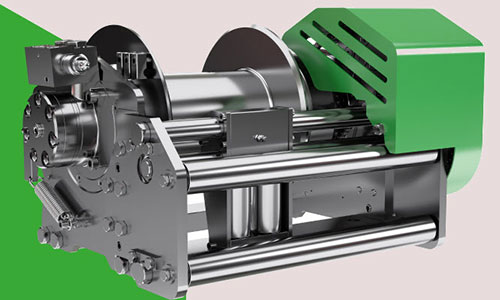 Planetary reduction hydraulic winch with spooling device
Planetary reduction hydraulic winch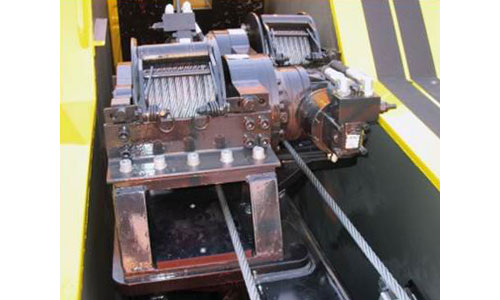 Planetary reduction hydraulic winch+bevel gear